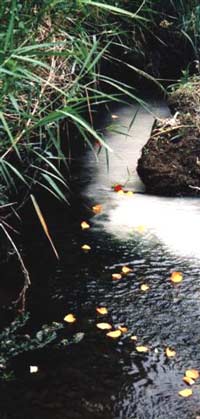 Welcome
Sandra Ollsin welcomes you to this website. As a Certified Celebrant, she is honoured to have this opportunity to tell you about her role. Sandra resides in Victoria and serves the Greater Victoria area, and other locations on Vancouver Island, British Columbia, Canada.
Sandra holds a Bachelor's degree in Professional Communication and a Master's degree in Intercultural & International Communication. She was trained and certified as a Celebrant by Doug Manning of The In-Sight Institute in Oklahoma, U.S.A. Mr. Manning is renowned throughout North America as a public speaker, grief counsellor and advocate for meaningful funeral and memorial services.
As a Celebrant, Sandra's goal is to ensure that all individuals have the opportunity to participate in meaningful ceremony when someone they love dies. Learning to live without the daily physical presence of a loved one is indeed, a journey. Meaningful end-of-life ceremonies can be a vital and integrative part of beginning to heal from loss.

Love Never Dies
---
What is a Certified Celebrant?
As a 'Certified Celebrant,' Sandra Ollsin is trained and certified to help individuals plan and present personalized memorial, celebration of life, and funeral services. As a Celebrant, Sandra is a facilitator, attentive and sensitive interviewer, creative writer, professional public speaker, loss and grief educator, and ceremonial leader in her role. A Code of Ethics binds her to maintain confidentiality in her work with individuals and families.
Celebrants are creative, alternative, ceremonial leaders. They are an excellent choice for those who want to honour the life of a deceased loved one through participatory end-of-life ritual and ceremony. Ceremonies that may or may not be religious in nature, but that are both deeply moving and meaningful for those who are bereaved. (more questions)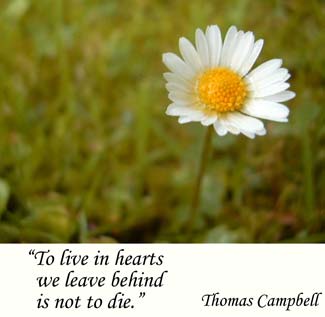 Why Have Celebrants?
An increasing number of Canadians say they are non-religious and may define their spirituality in different ways. A funeral, memorial or celebration of life service that reflects an individual's lifestyle and personality, often mirrors his or her spiritual nature.
Friends and family often wish to participate in the planning and presentation of a personalized end of life ceremony, but are uncertain how to do so. They may be uncomfortable with public speaking and/or speaking publicly about death and loss.
A frequent comment after a Celebrant service is often: "It was very meaningful, spiritual and just what our loved one would have wanted." (See more comments from family and friends under "Testimonials" - Sandra's Testimonials)